Carshalton Boys School Diners Project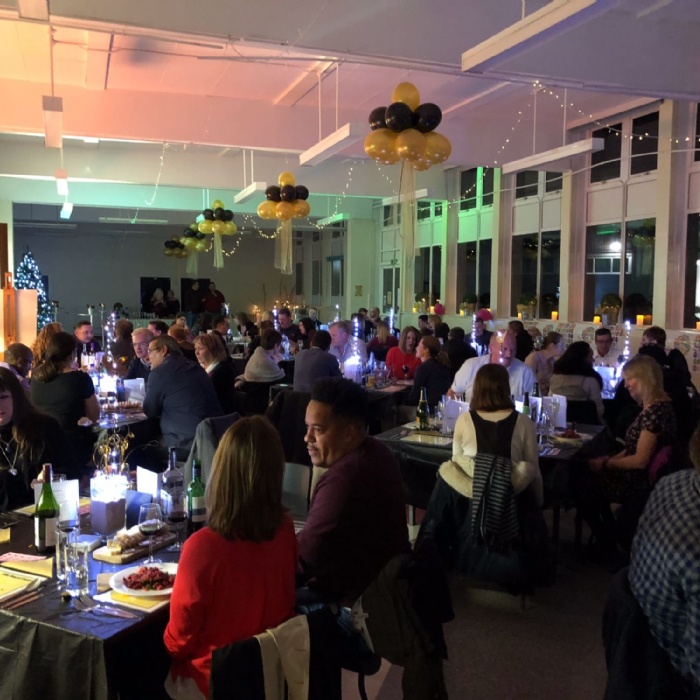 On Saturday November 25th at 5.30pm, Carshalton Boys Sports College opened our first ever pop up restaurant under the guidance of celebrity chef Mark Lloyd (as a part of his 'School Diners' project).
This event was been completely organised by a group of Y8/Y9 students to raise money for The Royal Marsden Cancer Charity (chosen by them).
The boys cooked and served a three course Michelin star quality menu, designed by Chef Lloyd. The décor, restaurant branding and entertainment was all the work of our wonderful students.
The evening was a huge success and raised over £2500 for The Royal Marsden, an amazing achievement!
Jenny Gaylor (Vice Principal) and the School Diners chefs!