Restricted entry to Winchcombe Road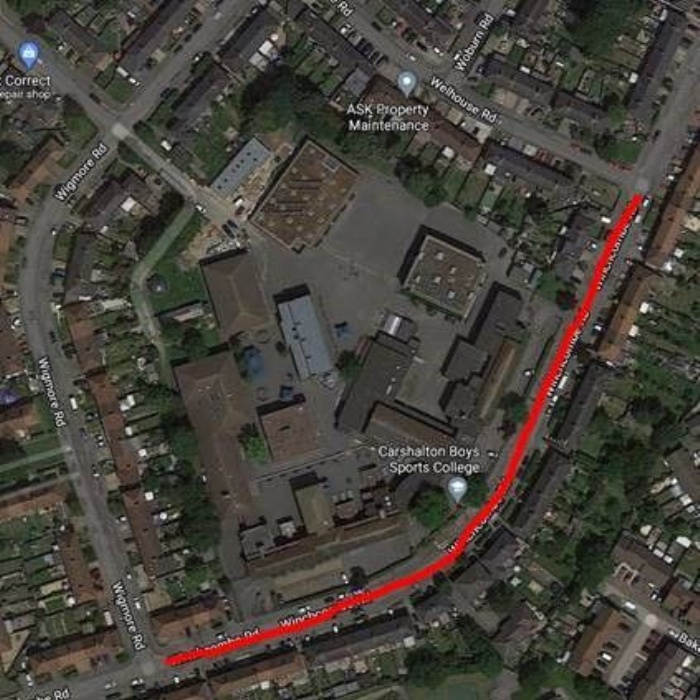 Below is the area of Winchcombe Road that will be restricted to resident and school staff access during 8:00am – 9:00am and from 2:00pm – 3:00pm. This restriction will commence on Monday 28th September for a 6 month trial period.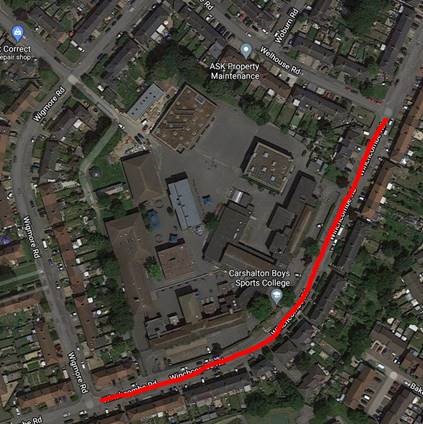 There will be signs installed in Winchcombe Road banning traffic between Wigmore Road and Welhouse Road (as marked in red on the map) during the times above. Any cars that are captured by camera in this zone, that are not recognised as being a local resident or connected with the school, will be sent a Fixed Penalty Notice.
If you would normally drive your child to school it is advisable to check your route to and from Carshalton Boys to ascertain if your route will be affected by any further restrictions.
It should be noted that these restrictions are only in place for a limited time during the day mostly from 8:00am to 9:30 and from 2:00pm – 4:00pm (but these times do vary for each school).