Chelsea Football Club Foundation Trials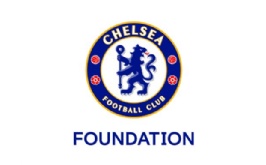 After many months of work, we are proud to announce the launch of Carshalton Boys Football Academy in association with Chelsea Football Club Academy, from September 2022.
Launching in September 2022, the football academy will offer a unique two-year development pathway for talented footballers to follow a dynamic and professional training programme that looks to develop players' skills, techniques and tactics.
The collaborative mission is 'to provide a professionally delivered football development programme that enables young players to develop physically, technically, tactically and psychologically with ambitions of progressing players into local clubs, delivered alongside a full time education pathway that meets learning needs and career aspirations.'
Students will train and play in official Chelsea branded kit as well as having opportunities to visit Chelsea's world-class training facilities during the programme.
We had the pleasure of announcing this to our Year 11 Academy applicants and current Year 12 squad and will be sharing further information with parents today.
The launch of the academy is now also live on the website.
Carshalton Boys Sports College - Football Academy
We have now launched our trials' information which can be found here:
https://www.carshaltonboys.org/page/?title=Chelsea+FC+Foundation+Trials&pid=361
I'm sure you will agree this is a very exciting opportunity for our current and future student body.
Simon Barber
Principal