CBSC Music Academy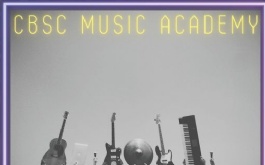 We are excited to announce that, for the first time ever, we will be launching a Saturday morning CBSC Music Academy in January.
There will be paired tuition and group classes on drums, guitar, vocals, keyboard, music theory and Rock and Pop band. Students can opt to take part in one or both of these.
Please view the flyer below, which includes a link to the registration form.