Year 9 Going Places with Geography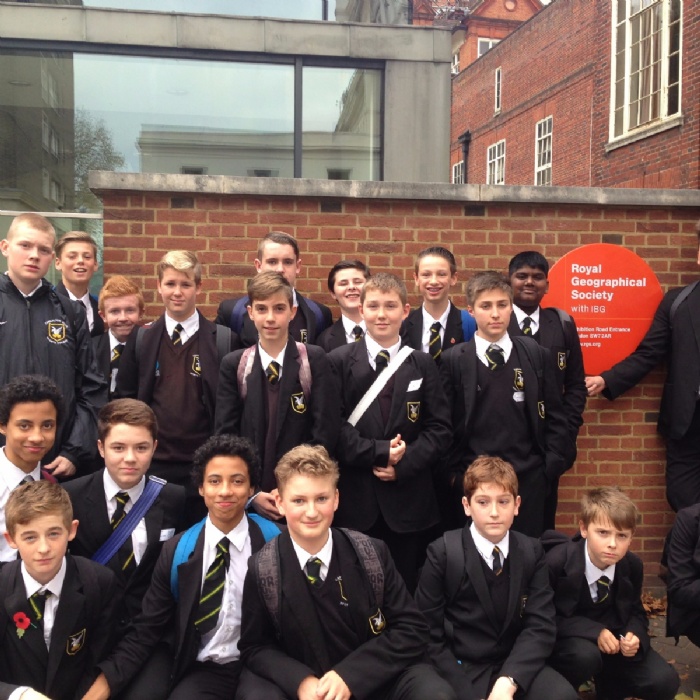 20 year 9s travelled to the Royal Geographical Society on Monday 9th November.
The day is organised to enthuse and engage students with Geography GCSE and is run by sessions of Geography Ambassadors who are undergraduates studying Geography at university.
There were 3 workshops – Globalisation, Volcanoes & 'I love Geography'.
The students learnt a little about each of the topics and how this can be linked with careers that aren't necessarily 'pure' geography careers!
They enjoyed the day – from roleplaying as stakeholders in a TNC to creating a rap about physical geography.
Year 9 geographers that missed out this week will have the opportunity to attend the day in February!